The main purpose here at our nature workshops is to, with your help, focus on and bring wildlife back after the devastating fires we had here in Cyprus 2021 and to help revitalise the pollination process which was so badly affected.  Mother nature matters to all of us.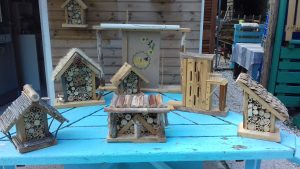 Our goal is to revitalise a thriving natural world, thus creating our very own natural habitats and playing a valued role in addressing the climate and ecological emergencies of today. To get everyone inspired from a young age to help in nature's recovery. Most importantly, the workshops are educational for children.
Our workshops are fun to do and most are related to nature in so many respects.
If you would like to get involved to help Mother Nature, please contact us.